WORLD SIGHT DAY 2020
THURSDAY 8th OCTOBER
MORRISONS SUPERMARKET
BASINGSTOKE LIONS RECYCLE FOR SIGHT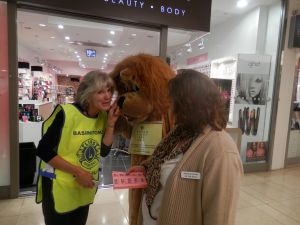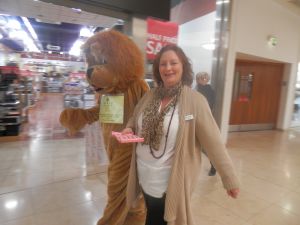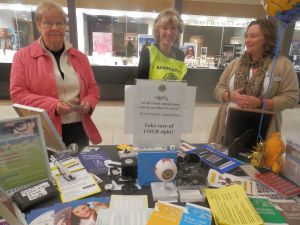 Morrisons will be collecting your unwanted spectacles from Thursday, 24 September – Thursday, 8 October
World Sight Day, begun in 2000 and celebrated annually by the Basingstoke Lions Club, will this year be very different, courtesy of Covid 19. For the first time the Club is unable to stage its usual stand in the Town Centre featuring a collection point for redundant spectacles and resources for the sight impaired. However, not to be beaten, the Club - with the wile and guile that's kept it successfully responding to the needy of the town for 53 years - sought an alternative way to ensure the day was still marked, gaining much valued help from
MORRISONS SUPERMARKET.
On a global scale the aim of this day, on which Lions Clubs around the world conduct various sight-related projects, is to focus attention on the universal issue of avoidable blindness and visual impairment and thus raise awareness about the importance of eye health and the need for quality eye care services for all.
Locally, from
24th September up to and including WORLD SIGHT DAY
on
8th October,
Morrisons shoppers can find a home for their now unwanted spectacles – prescription, non-prescription, sun, in fact any – by dropping them in to the clearly labelled receptacle in the store. From here these once useful visual aids will find their way via the Club's partnership with Medico Lions Clubs de France to countries where so many have no access to spectacles.
On
WORLD SIGHT DAY
itself, between 9.30am-4.30pm, members of the Club will be on hand to accept, thank personally and, if wished, explain the work of the Basingstoke branch of Lions International, the largest voluntary association in the world. Perhaps even our mascot 'Lennie' might drop in – socially distancing of course!
So shoppers, take your unloved, unwanted, unused spectacles with you on your supermarket shop – or make a special journey anyway (free parking!); they WILL find another home. Such a simple act can change the lives of the ultimate recipients beyond measure.
Note: No spectacle cases, thank you

Contact : Ann Vicars - av@mypostoffice.co.uk - www basingstokelions.org.uk