WORLD SIGHT DAY 2019 THURSDAY 10th OCTOBER
BASINGSTOKE LIONS RECYCLE FOR SIGHT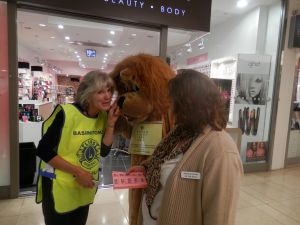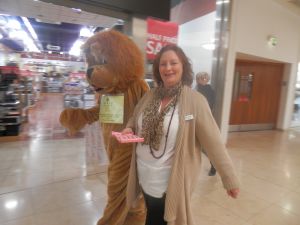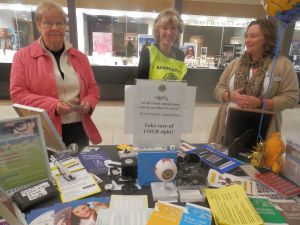 As part of the annual World Sight Day, Basingstoke Lions ask people to look through their drawers and cupboards for old spectacles and donate them to the Lions "Recycle For Sight" programme.
In The Malls Shopping Centre, the Basingstoke Lions Club will happily relieve you of your unwanted specs, as well as prescription and non-prescription sunglasses, as part of a unique recycling programme. The collected glasses will be shipped to a regional Lions Eyeglass Recycling Centre where they will be cleaned, categorised by prescription and prepared for distribution by Lions and other groups in developing countries where eye care is often unaffordable and inaccessible. In those countries, an eye exam can cost as much as one month's wages and a single eye doctor may serve a community of hundreds of thousands of people.
To donate unused glasses (including sunglasses and reading glasses) you were going to throw away, take them to the Basingstoke Lions on the day. You can be sure they'll be used to best possible effect! You may also like to have a look at some of the aids and equipment that can help people with sight loss and pick up some information leaflets which show the sort of help that is available locally.
For more information or to get involved with our Club, please leave a message on the "Contact Us" page of this website or ring 0845 833 4341.
Lions Clubs International is the world's largest service club organisation with more than 1.3 million members in approximately 45,000 clubs in more than 200 countries and geographical areas around the world.
Since 1917, Lions clubs have aided the blind and visually impaired and made a strong commitment to community service and serving youth throughout the world. For more information about Lions Clubs International, visit the Web site at www.lionsclubs.org.