Lions Clubs International Foundation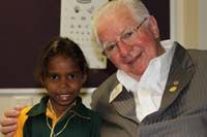 Being a Lion means caring about our communities and about the well-being of others. Lions want to help people have better lives, and Lions Clubs International Foundation (LCIF) supports that compassionate work. Through vision screenings, service projects and community involvement, Lions and LCIF are making positive contributions every day.
LCIF works to fight diseases worldwide. In West Africa, we are providing support to those affected by Ebola, focusing primarily on food programs for vulnerable communities. An even more contagious and deadly disease is measles. Measles kills 330 children each day, and may create lasting health issues for those who survive. There is a global need for vaccination efforts to fight this disease. Lions and LCIF continue to work tirelessly with our partners to bring vaccination campaigns to the areas of the world where they are most needed. In October, Lions in Tanzania were key social mobilization partners in a GAVI-supported MR campaign that vaccinated some 21 million children between 9 months to 14 years against measles and rubella. Your donation supports Lions as they make sure that children have access to life-saving vaccines.
Thank you for your support and your dedication to improving health worldwide!
Sincerely,
Barry J. Palmer
Chairperson (2014), Lions Clubs International Foundation
Photo Credit Dan Morris 2013
- See more at: http://www.lcif.org/EN/about-us/leadership/chairpersons-message.php#sthash.SeRRYpy3.dpuf
---
Making a World of Difference in Mali - Morodjambougou, Mali
The lack of clean water is a serious health issue. More than three million people die each year from water-related illnesses or suffer related health problems, including blindness. In the semi-desert country of Mali, the Niger River flows through the nation. But much of the population lives in remote villages where water is scarce - and often contaminated. As a result, 10 percent of children die before their first birthday - and 20 percent never reach the age of 5.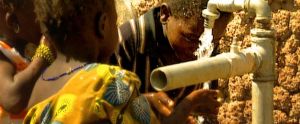 Supported by LCIF, local Lions club members in Mali teamed with Lions from France to drill boreholes and create wells to bring clean water to Morodjambougou and other villages in Mali. Today the village is thriving. Clean water halted deaths from water-borne diseases, and the abundance of water sparked an economic revival. Families have nutritious food to eat and produce to sell in the market.
http://www.lionsclubs.org/EN/our-impact/lions-in-action/lions-in-action-archives/health_wellness_projects/clean-water.php
---
Raising Education to New Heights - Chennai, India
Students used to crowd into a science lab to watch a chemistry lesson and wait for their turn on the computer. The school's ability to take on more students was limited by its lack of classroom space.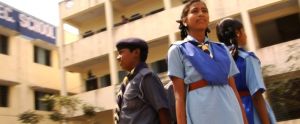 With the help of a Lions Club International Foundation grant and community support, Lions adopted the Sri Ramakrishna MHS and helped add an impressive three-story addition. Lions provided 16 spacious classrooms, a modern science lab and a fully equipped computer lab. Lions are active at the school they adopted, which serves about 1,200 students from kindergarten through high school. Most of the school board members are Lions, as well as the school's principal. Lions have made an investment in their community's future by keeping school fees low for students and their families.
http://www.lionsclubs.org/EN/our-impact/lions-in-action/india-school.php
---
Seeing the World More Clearly - Ensenada, Mexico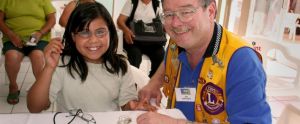 Elena Galindo's son, six-year-old Eduardo Sanchez, was having trouble in school because of his blurred vision. Due to their low income, a challenge shared by many of the local residents, Galindo and her husband could not afford to purchase eyeglasses for their son. During an annual Lions eye mission to Ensenada, Mexico, doctors examined 800 men, women and children - including Eduardo - and distributed eyeglasses free of charge to those who needed them. Lions of California and Lions of Mexico worked together to make this mission possible. California Lions collected and prepared eyeglasses, sent eyeglasses to Lions in Mexico for the mission and organized the mission team that drove to Ensenada. Lions of Mexico worked with the local government, police and places of worship to invite those in need, and provided the mission location, tents and translators. They also provided assistance during the mission.
http://www.lionsclubs.org/EN/our-impact/lions-in-action/lions-in-action-archives/sight_projects/mission-possible.php
---
Helping Kids and the Environment - Western Cape, South Africa
Trash is piling up in areas of Paarl, 60 kilometers from Cape Town. In these same areas, children from poor families sometimes go hungry. Hamburgers are a luxury here, so local children are eager to spend time and effort to get them.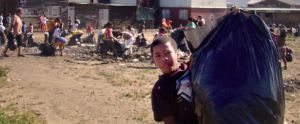 Local Lions address both needs through "Bag-A-Burger" feeding projects that help kids learn to care for the environment. During each project, Lions bring in a caravan with supplies and portable grills. "We pick an area that needs cleaning, generally in the poorer areas of our district," says Michael O'Neill of the Paarl Lions Club. Lions work with community groups to get kids to participate. "We issue kids gloves and plastic bags," says O'Neill. Once kids fill a bag with trash, they bring it to the Lions preparing food and cold drinks. "Lions cook the burgers, cut the rolls. It doesn't take long to serve up 150 burgers," says O'Neill. Lions usually get 60-75 kids aged 12 or younger to participate. The older children may fill two or three bags, while younger kids fill only half a bag, but everyone gets a burger.
http://www.lionsclubs.org/EN/our-impact/lions-in-action/lions-in-action-archives/community_and_environment_projects/bag-a-burger.php