The Lions Club of Basingstoke, which was chartered in 1967, is affiliated to Lions Clubs International, a worldwide community service organisation dedicated to the idea that the men and women who live in a community are in the best position to know who needs help and why. To get an idea of the help we have offered over the years take a look at the Community Page, sidebar "Causes Helped".
We have members from all walks of life. Their key attributes are a "can do" attitude and the ability and willingness to work with others. That said, there is no pressing commitment - each gives what time he or she can spare. Generally the priorities are family first, work second, Lions third. We enjoy the company of like minded people and the enduring friendships that arise from shared fundraising and social activities.
We meet at 7:30 pm at the Old Basing British Legion, Hampshire on the second Wednesday of each month. If you are interested in joining us please contact us so that we can invite you to one of our meetings. You will receive a very warm welcome and, maybe, a free pint!
To give you an idea of Lions Clubs and what Lions members do, watch the Youtube videos below.
These videos were created by Lions Clubs International in October 2011.
For more videos, click on the following link http://www.be-a-lion.org
If you cannot see the videos below, you need to download & install the latest version of Adobe flash player (required to play Youtube videos) by typing this web address directly into your web address bar of your web browser (as a link can be altered to a malicious software website instead, we don't want you to do that via our site!).

http://get.adobe.com/flashplayer/

Got a little Lion in you?
Lions: Making a Difference Everyday, Everywhere


Lions Club Rap Video "Rockin' the Vest"




In Great Britain & Ireland, our Patron is HRH The Countess of Wessex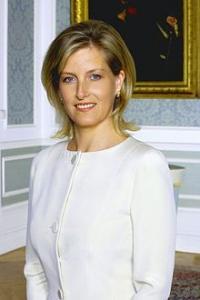 Most Lions Clubs have a mixed membership of around twenty members, and the Lions Club of Basingstoke is no exception.

We raise funds for local good causes. But we also support national and international appeals such as those which arise out of natural disasters and those designed to combat curable/ preventable diseases.

We are constantly looking for ways to encourage people to come forward and see what we do. (If you've read this page, you're half way there. Take a look at the rest.). We are also always on the lookout for good fundraising ideas and for participants in our various events. (See our Events Page)

If you are interested in getting involved we will be pleased to let you have further details (See our Contact Us Page).