The Moscow Drug Club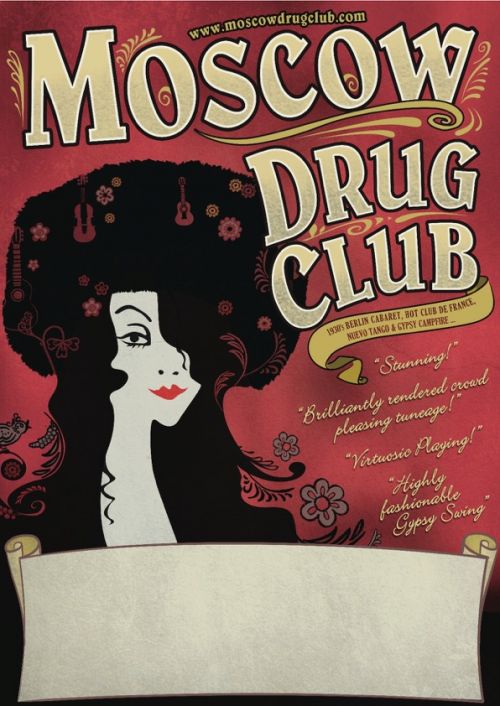 The Moscow Drug Club played for us on Saturday 10th February at Queen Mary's College. It was the only date they had available to come to us and, if you've heard them, you'd understand why. Having recommended the group to our impresario Maurice Hockley I was mortified to miss them.
They have a unique and hauntingly appealing sound. The guys are superb and versatile musicians and their leader's voice is a seductive murmuring blend of Eartha Kitt and Ella Fitzgerald – totally entrancing! And not only that, they're really nice people, and apparently mixed happily with the audience during breaks.
We're definitely going to try to get them back to play for us again.