WORLD SIGHT DAY 2018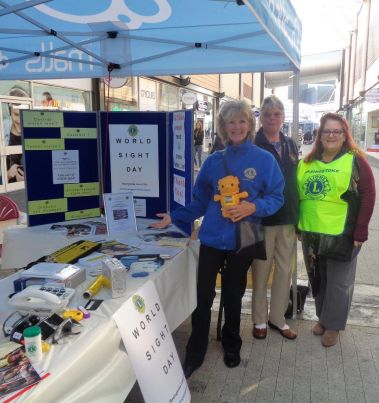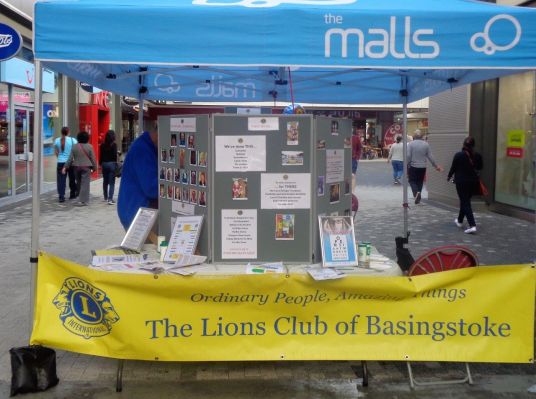 Thanks to The Malls management, who provided us with the space and the pagoda, we had a really successful day. We had over 35 visitors to the stand who had come along to talk to us about their particular problems as a result of having heard or read about it through The Breeze, The Basingstoke Gazette, The Basinga, Chineham Chat, The Test, Cliddesden Newsletter, Facebook, Twitter, Home Library Service, and Boots. So, we were able to have discussions with some deeply affected relatives/carers of various people with sight loss and in one severe case were able to arrange immediate referral to an appropriate organisation for the visually impaired who gave an appointment 20 mins. later.
People were also very mindful of the needs of others and brought us 1662 pairs of spectacles and single lenses for grading, cleaning and recycling to the 3rd world. And we had a visit from 'Basingstoke Together' who came specially to take photos - see https://www.facebook.com/search/posts/?q=basingstoke together, and The Breeze broadcast extracts of an interview with the organiser, Ann Vicars, throughout the day.
Other members of the Lions Club also enjoyed themselves as they came and went throughout the day. Some tickets to our next concert "The Caerphilly Male Voice Choir" on 17th November were sold and we received unsolicited donations of £21.60. The only person who couldn't get a break was poor old Lennie who eventually managed to sit down briefly and enjoy the attentions of a friendly chow and his owner.
But panic set in when Lennie's car keys (yes he does drive) couldn't be found. He'd been wandering about the entire town centre all day - where to look???? Fortunately he approached one of the Security Officers (who had incidentally been very helpful during the day) who laughingly informed him that he'd handed in his keys when he arrived at 07.45 am. Talk about tired and emotional!!!!!!!!!!!!!