PICTURES OF OUR ANNUAL CYCLE RIDE IN AID OF LOCAL CHARITIES AND GOOD CAUSES
Note this event is not running in 2017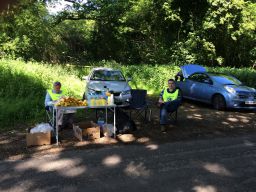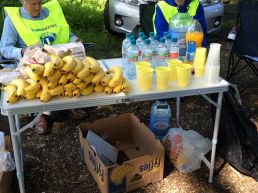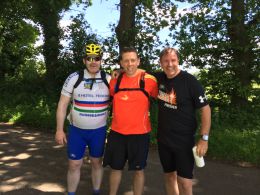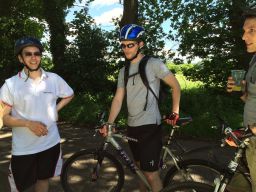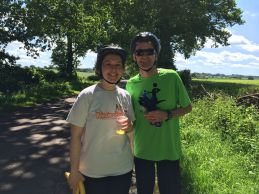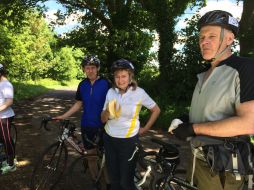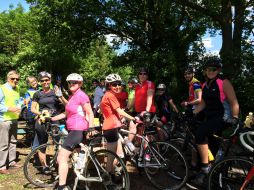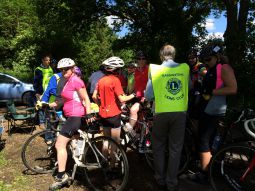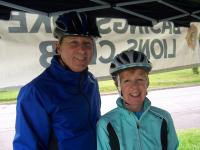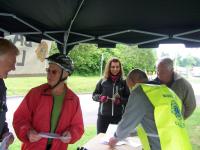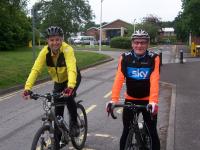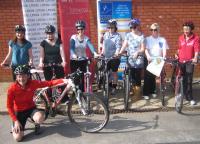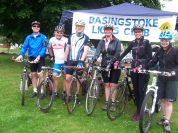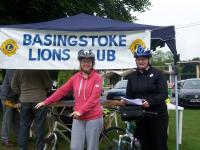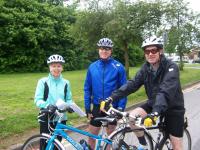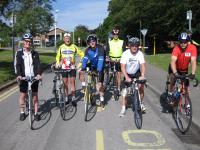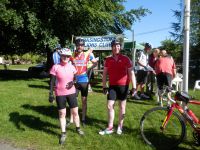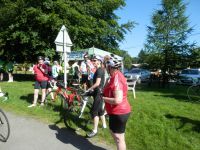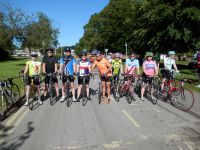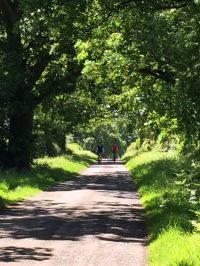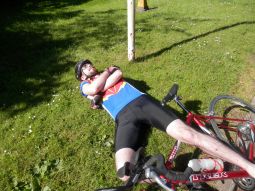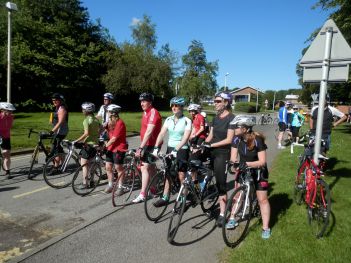 Choice of Routes 14-33 miles. Entry £6. Details & Applications from Philip Wilson Tel:-01256 352393 Email: philipjhwilson@btinternet.com
The event takes the form of a pleasant ride through the countryside around Basingstoke. There is a choice of 4 routes of around 14, 20, 30 or 33 miles starting from the Queen Mary's College car park between 9 and 10 am. It's up to you to choose your distance according to your ability. The entry fee is £6. For this you receive a map and narrative notes of the route, which is also well signposted. Riders participate at their own risk and we advise taking mobile phones so that if an accident that requires medical help happens they can contact the emergency services direct. Marshals throughout the course can report any incident back to base and riders have the base mobile phone number to contact if they need assistance. Some refreshments are also provided.
If you want to raise money for your own preferred charity through sponsorship, this is an ideal event. We are happy to provide a sponsorship form on which the organiser will certify your performance at the end of the ride.
The organiser for this event is Philip Wilson Tel: 01256352393 or email philipjhwilson@btinternet.com. Contact him if you would like more details or to register your interest. Pre-registration is not necessary. The paperwork can be completed on the day. But, it speeds things up if you come with your application form completed.